Proposal for the Oslo Architecture Triennale 2016.
Four labs + Four Archives + 1 Forum around novel forms of citizens' self-organization: Education, Production, Resources and Agriculture. Submitted to the open curatorial call of the OAT 2016.
"We are interested to understand how we come together, discuss, debate, organize and act and how these decision-making and concrete practices are affecting and will modify the current forms of sovereignty and governance.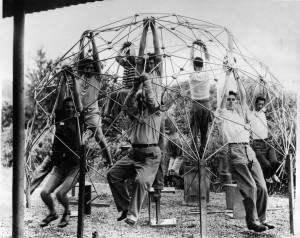 Buckminster Fuller, Geodesic Dome Experiment
Black Mountain College, Black Mountain, North Carolina 1949
Buckminster Fuller Institute
We want to understand how this effervescence expresses forms of resilience against the imposition of oppressive forms of authority and of economic models that tend to reduce the space of the public, which are trying to reduce people to passive consumers and obedient workers.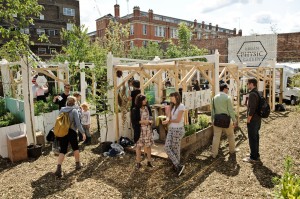 Wayward Plants, Communal Garden
"The Spirit of Utopia" exhibition, Whitechapel Gallery, London 2013
Spirit of Utopia
Wayward
We want to forecast new scenarios where crucial issues are not just observed in their present conditions but are expressed through proposals for the future.
We desire to manifest how these temporary coalitions produce space and how design in its multiple components (landscape architecture, urbanism, architecture, interior and industrial design, graphic and information) can be critically engaged in conceptualizing physical arrangements, express symbolically new values an contribute actively to the full deployment of the energy of what numerous political thinkers call the "multitude".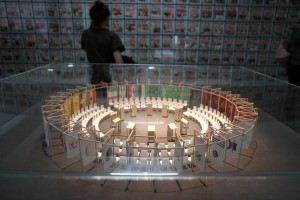 Jonas Staal, New World Summit, 2012
New World Summit
We assume that our physical environment can be described as a continuous field, where separations and distinction have become obsolete and where we are incessantly immersed in production, leisure, study, relax and mobility and where the differentiations between singular and collective, private and public, urban and rural are subjects to intense modifications.
We want to regain a role for architecture as an active agent of social and political transformation, based on the imagination of alternative common futures."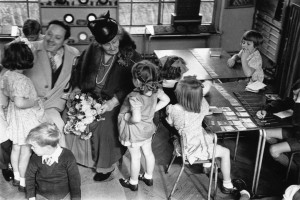 Maria and Mario Montessori
Download the entire application package here.