A research and exhibition proposal about foreign communities and urban life for the 2014 Istanbul Design Biennale.
Manifesto
Submitted to the 2nd Istanbul Design Biennale, The Future is not what it used to be
1000 Istanbuls
Metropolises are small worlds composed of overlapping cities created by the different communities that inhabit them. Expats, internal migrants, transitory citizens, visitors and long-time locals bring with them different ways of using, designing and transforming space, engaging with objects and techniques and moving through the urban fabric. Through an investigative workshop, following the traces of these communities, we will describe the numerous cities that are contained within contemporary Istanbul.
Download an extended description here. Later expanded for the Oslo triennale, with the title Free Circulation.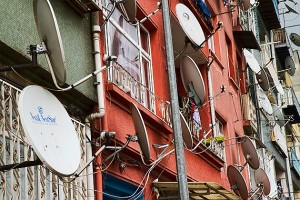 Kumkapi, immigrant neighborhood. Satellite dishes in the Armenian sector.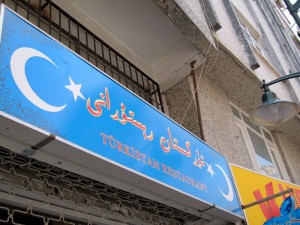 Uyghur restaurant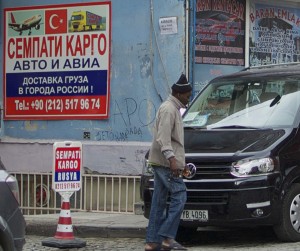 Cyrillic signage in the Yenikapi African immigrants' area, nicknamed Somalia street.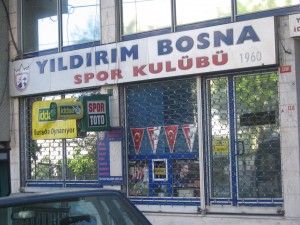 Yıldırım Mahallesi, Little Bosnia