Four thematic maps about different flows, crossing contemporary Montreal. Immigration, ships, trains and flights.
Tracking Flows was exhibited in one of the four installments of the exhibition ABC:MTL A Self-Portrait of Montréal at the Canadian Center for Architecture (13 November 2012 – 31 March 2013). Juxtaposing the different information of each map it is possible to understand the relationship between resident citizens, incoming foreigners and commercial goods, revealing the asymmetries of the systems of logistics.
Download the maps here: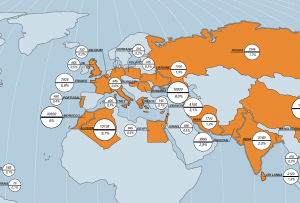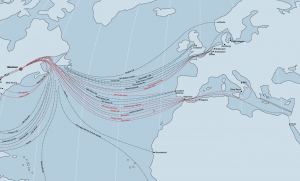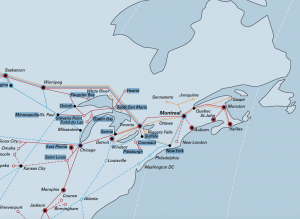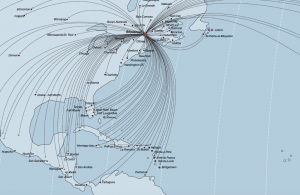 Follow these links for further information about the projects of ABC:MTL.